The Darsser Cog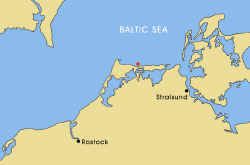 The position of the wreck Darsser Cog. Chart by Mikko Rautala. The Maritime Museum of Finland/The National Board of Antiquities.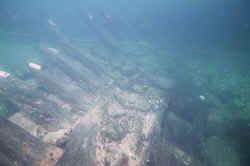 The flat ship bottom is characteristic of cogs from the North Sea region.
Ship wrecks in the coastal waters of Mecklenburg-Vorpommern
More than 700 wreck sites from the 13th century to the 20th century are known to be in the coastal zone of Mecklenburg-Vorpommern. Some of the wrecks are in the shallow coastal waters and some in areas where the depth is up to 50 metres. In the last eight years, most of the wrecks have been taken over by the ship worm Teredo navalis and the well-preserved wrecks may be totally destroyed in a short period of time.